Boolcoomatta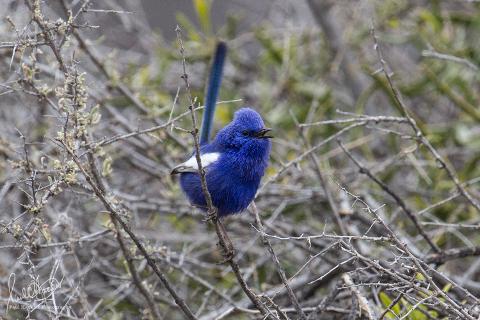 Duration: 3 Days (approx.)
Location: Cockburn, South Australia
Product code: Bool1
Book Now
The price of this tour does not include airfares to Broken Hill which we can help you arrange.
Summary
This tour will give you a taste of the Australian outback and the chance to see the amazing birds and mammals that specialize in this type of habitat. Boolcoomatta was a sheep station for over 100 years before it was purchased by Bush Heritage Australia. BHA now manage the property and have managers living on site. The property is a massive 63,000 hectares (155,000 acres) and has several distinct habitats which will increase the biodiversity. This will ensure that you will see a diverse range of species over the three days.
Target Species
Some of the target species are Cinnamon Quail-thrush, Orange Chat, Plains Wanderer, Ground Cuckoo-shrike, Rufous Fieldwren, Black-eared Cuckoo, Chirupping Wedgebill, Crested Bellbird, Redthroat, Elegant Parrot and Emu.
As well as birds should also see a variety of mammals and reptiles including Red Kangaroo, Common Wallaroo, Shingleback Lizard and the Bearded Dragon.
Transport
Transport will be in a late model air-conditioned Toyota Prado 4WD fully equipped with field guides, spotting scope, refrigerator, communications radio.
Accommodation
Our accommodation on the reserve is in the historic Singleman's Quarters, which has been recently renovated and provides a comfortable home for our birding adventure. Two bedrooms with ensuites are next to the main living room and kitchen.
Meals
Breakfast will be had prior to setting out from accommodation. Breakfast will consist of a cooked breakfast, cereal, fresh fruit and coffee and tea.
Lunch will be had in the field amongst the birds consisting of sandwiches, fruit and nut bars, coffee, tea and cold water.
Dinner will be cooked and eaten in the dining area of our accommodation.
Dinners will consist of a main meal plus dessert.
Food provided will take into account the guests personal preferences and cater for vegetarian, vegan, gluten free and any other dietary needs.