5 Day Mallee Birding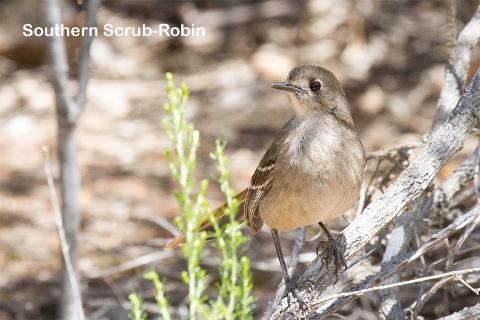 Duration: 5 Days (approx.)
Product code: 5DMB
Book Now
ummary
This tour has been designed to take in as many different habitats as possible to maximise the number of species. You will visit two of the best National Parks containing Mallee habitat, Murray Sunset National Park and Hattah-Kulkynne National Park. You will see and explore some of Victoria's River Red Gum forests along Australia's largest river, the Murray. At Chiltern you will see the best examples of Box-ironbark habitats in Australia and the wildlife that depend on it.
Features
Birds which are Mallee specialists.
The chance of seeing some rarely encountered species.
Naturalist birding guide.
Spotlighting sessions where possible.
Explore unique habitats.
Travel in a spacious Toyota Landcruiser Prado.
Itinerary
Day 1. Melbourne to Hattah Kulkyne National Park.
5 am Pick up.
We will drive from Melbourne to Hattah Kulkyne National Park stopping for breakfast at Wedderburn.
We should arrive at the park at 11 am and we will spend the rest of the day birding there. Birds that we will be searching for include Mallee Emu-wren, Malleefowl, Chestnut Quail-thrush, Striped Honeyeater, Southern Scrub-robin, Striated Grasswren. Picnic lunch in the park.
Overnight at Mildura.
Dinner in Mildura.
Day 2. Murray Sunset National Park
All day birding Murray Sunset National Park. Target species include Purple-gaped Honeyeater, Gilbert's Whistler, Red-lored Whistler and much more.
Overnight at Chaffey Motel, Mildura.
Picnic lunch in Murray Sunset National Park
Overnight at the Hillview Motel
Dinner at Ouyen Hotel
Day 3. Birding from Ouyen to Echuca
The day will be spent travelling south-east along the Murray Valley Highway with birding at Gunbower State Park and various other locations depending on recent sightings and conditions.
Lunch at a cafe en route.
 We will also explore Goschen Bushland Reserve near Swan Hill. This relatively small park can be a real gem in terms of the species that have been seen here. We might get lucky and see a Grey-crowned Babbler.
Dinner at a local pub in Echuca.
Overnight at Echuca.
Day 4. Echuca to Chiltern
This morning we will head into the Barmah National Park in search of the Superb Parrot. We will then drive to Chiltern where we will be birding for the rest of the day.
Overnight at Chiltern.
Dinner at the Chiltern Pub
Spotlighting session after dinner.
Day 5. Chiltern to Melbourne.
This morning we will have breakfast in the park with the birds and continue birding in the south of the park for the rest of the day. At around 2 pm we will head to one last birding site at Wangaratta to pick up some extra species before heading back to Melbourne by 6.30pm.
Inclusions:
Guiding fee.
Fuel and vehicle costs.
All Meals.
All accommodation.
Non-Inclusions
Alcohol
Personal Items
Tour is subject to accommodation availability and may need to be altered in the case of severe bush fire conditions