South West Coastal Tour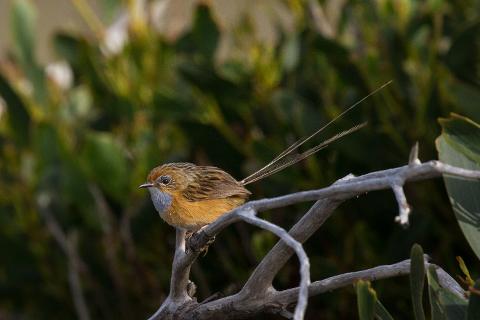 Duration: 12 Hours (approx.)
Product code: SWCT1
Book Now
If you book as a single and then someone else books you will be refunded the difference on the day.

The tour begins when you are collected from your hotel. 6am is the best time to leave however later pick-up times may be arranged. We travel 70 minutes to the south west of Melbourne to the Point Addis at the start of the famous Great Ocean Road. The habitat and scenery here is absolutely spectacular and is home to some amazing birds. Our first target will be the Rufous Bristlebird. Other birds we may find here include Australasian Gannet, Black-browed Albatross, White-capped Albatross, Singing Honeyeater, Silvereye, Spiny-cheeked Honeyeater and more.
We will then head up the road to the Anglesea Heathland which is famous for its diverse vegetation yet also for some of the bird species which are heathland specialists. Here we will walk and search for the very shy Southern Emu Wren. Other birds that we may encounter include the Chestnut-rumped Heathwren, Gang Gang Cockatoo, Golden Whistler and Rufous Whistler.
From here we move into a nearby Ironbark forest where we may see Crimson Rosella, Crescent Honeyeater, White-eared Honeyeater, Sulphur-created Cockatoo, White-plumed Honeyeater just to name a few.
From here we travel across farmland to the Western Treatment Plant at Werribee. This internationally recognised RAMSAR listed site is considered to be one of the best birding locations in Australia. No matter what time of the year high numbers of species are found within the property. It is a mecca for shorebirds, waterfowl, raptors and seabirds.
We will have lunch at the plant although the priority on the day will be the birds. After lunch we will continue to explore the many ponds, wetlands and coastal stretches that quite often turn up rarely seen birds. We will continue until 5pm (later finishing times available) and then head back to your accommodation in Melbourne.